Harvester launches a range of clear, wipe-clean outerwear to protect your favourite clothes, so you can eat whatever you want during London Fashion Week
Ever looked at someone's outfit and thought: "It's nice, but could you eat a kilo of ribs in it?". Harvester believes that no one should ever let their outfit choose their meal, so to mark London Fashion Week (15thFeb – 19th Feb), the fashioniest, swankiest, outfit-critical…iest of weeks in the calendar, Harvester has created a limited-edition range of clear, wipe-clean dinner-wear for the whole family. So now everyone can protect their outfits from BBQ sauce, the ooziest cheese and the juiciest burgers and keep them looking pristine, whether they're walking the catwalk or walking about in Catford.
Designed by an Amsterdam-based fashion designer, Harvester's new limited-edition wipe-clean 'Harvester Eatwear' range is inspired by labels such as and inspired by labels such as Burberry, Off White and Balenciaga and it includes:
The Ribbie – a clear, rib-proof hoodie that will keep your favourite white T-shirt free from any BBQ sauce spill
The Mac 'n' Cheese – a clear Mac, that's perfect for protecting your outfit from oozy Mac 'n' Cheese
The Chipstagram Phone Case Protector – a clear plastic phone case and lanyard created to protect people's phones while they're doing it for the 'gram
The Mini-Ribbie – a kids' ribbie, for the little fashionistas in people's lives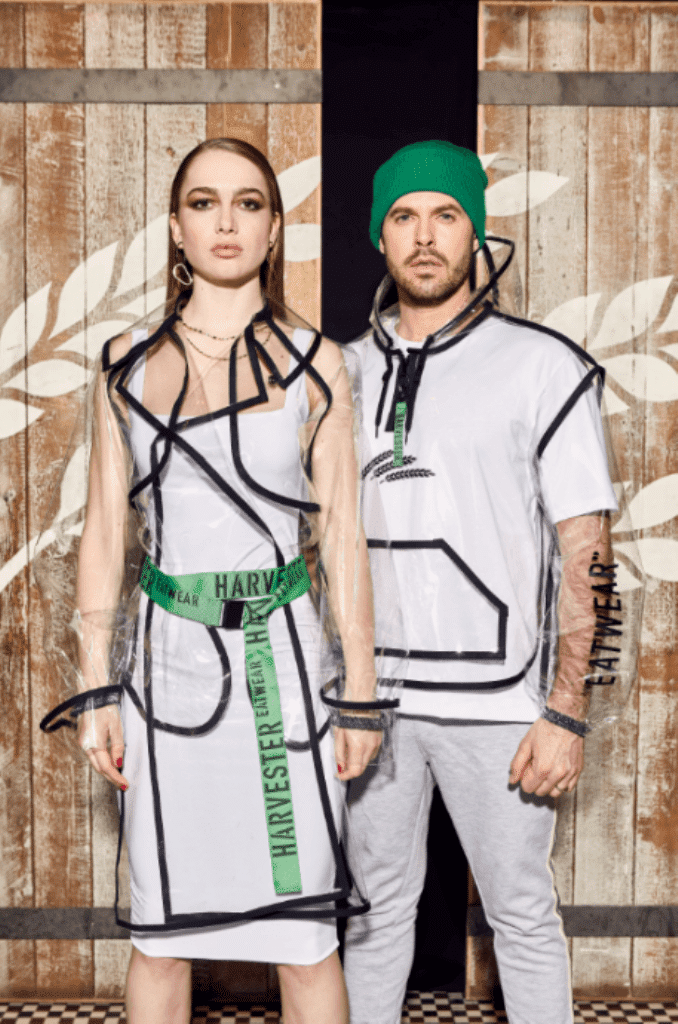 Harvester's 'Eatwear' range is the solution to the age-old problem of wanting to dress to impress without the risk of leaving with a streak of ketchup down your new top at the end of the meal; because Harvester knows that sometimes a juicy burger or sticky ribs is the only thing that will hit the mark. With Harvester's new 'Eatwear' range, style-conscious diners, parents worried about their kids staining their outfit or kids just wanting to get messy whilst eating, can now look good and still enjoy their favourite Harvester dish without risk of a major fashion faux-pas; from delicious Harvester burgers, to its iconic rotisserie chicken and famous kilo of ribs.
These limited-edition pieces have been extensively tested by Harvester's panel of fashion-savvy, self-confessed messy eaters who can now eat those delicious sticky chicken wings with confidence. To prove it, Harvester is giving five lucky winners the chance to get their hands on the limited-edition 'Harvester Eatwear' Ribbie, so fans can rock their best look whilst eating their favourite food.
To be in for a chance of winning, visit Harvester's Facebook ahead London Fashion Week (15th-19th February) and follow the instructions detailed in our 'Harvester Eatwear' post.